TREAT YOUR DOG
TO BREAKFAST
GET A FREE DOGGIE BAGEL WHEN
YOU BUY AN EGG SANDWICH OR BURRITO
FIND MY BAKERY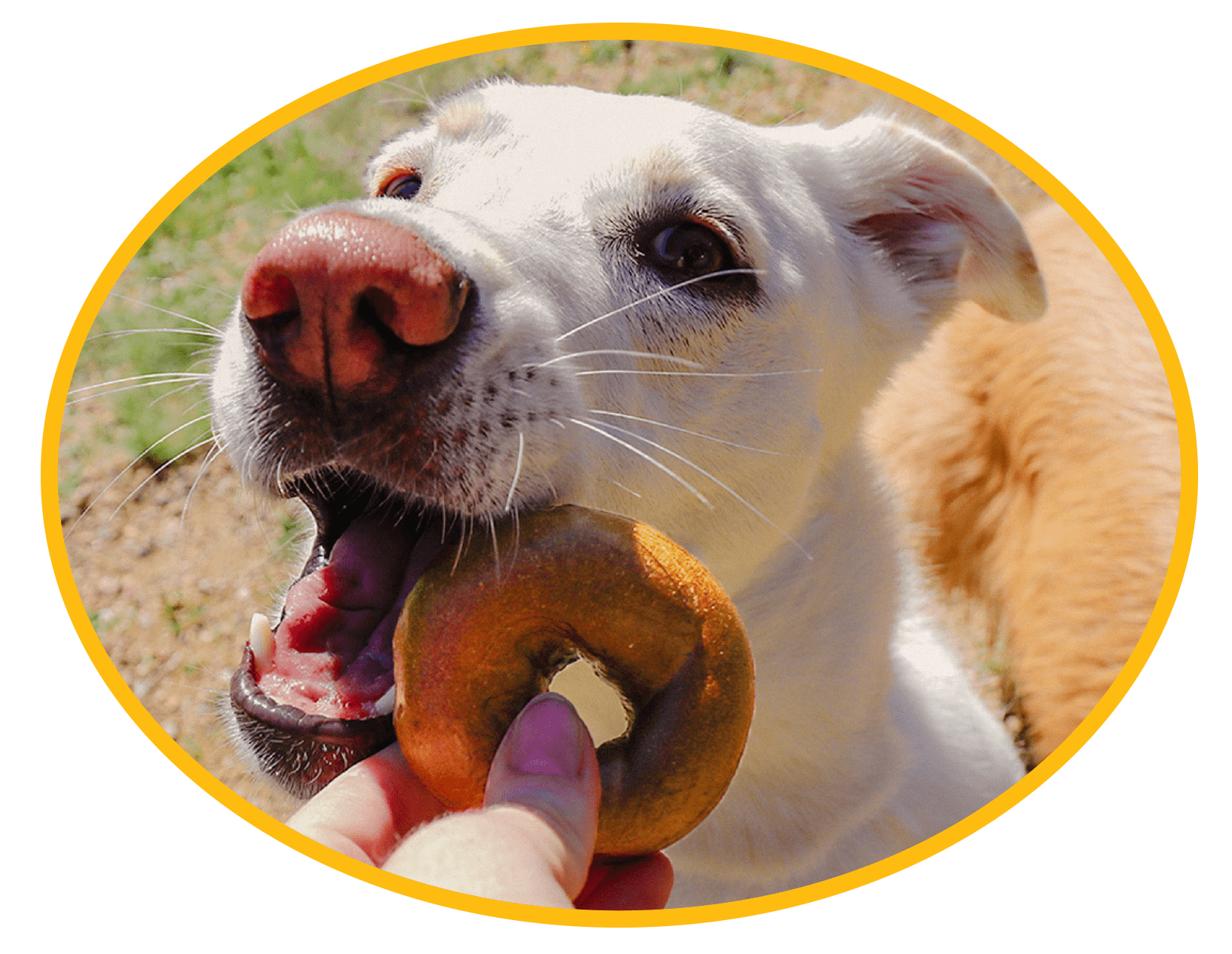 Here's the deal
Now, for a limited time, treat your pup to breakfast! Purchase an egg sandwich or breakfast burrito and get your dog's favorite treat, the DOGGIE BAGEL, for FREE! With this great deal you get a delicious breakfast and extra slobbery kisses from your grateful dog. What could be better?
Take a screenshot of the details for easy reference.
For reference, here is the updated T&Cs: Get a Free Doggie Bagel with any Egg Sandwich or Burrito purchase. Reward valid for a limited time. One reward per customer, valid daily. Offer available in-bakery, online or app orders. Customer pays applicable taxes. Cannot be combined with other offers, discounts or promotions. Offer not available through catering or third-party delivery. Per company policy, pets are not allowed in bakery dining rooms. Service dogs are permitted. Treat your dog to the free Doggie Bagel on our patios, as available. At participating locations.
TESTIMONIALS
What a good human! Love my Mom for taking me to breakfast and getting me a doggie bagel. She really gets me
I'm so spoiled. A doggie bagel and a trip to the dog park with Dad. What a beautiful day!
Doggie Bagel…YESSSSS! Doggie Bagel…YAY! Doggie Bagel…HOORAY!
I'm so happy I get a doggie bagel. I'm going to help my Mom do the laundry. She likes when I sort the whites and colors all over the living room.