NOW
OPEN!

OUR NEW LOCATION IN GRAND PRAIRIE, TX: 2810 SOUTH STATE HIGHWAY, SUITE 115
GRAND PRAIRIE, TX 75052
Map It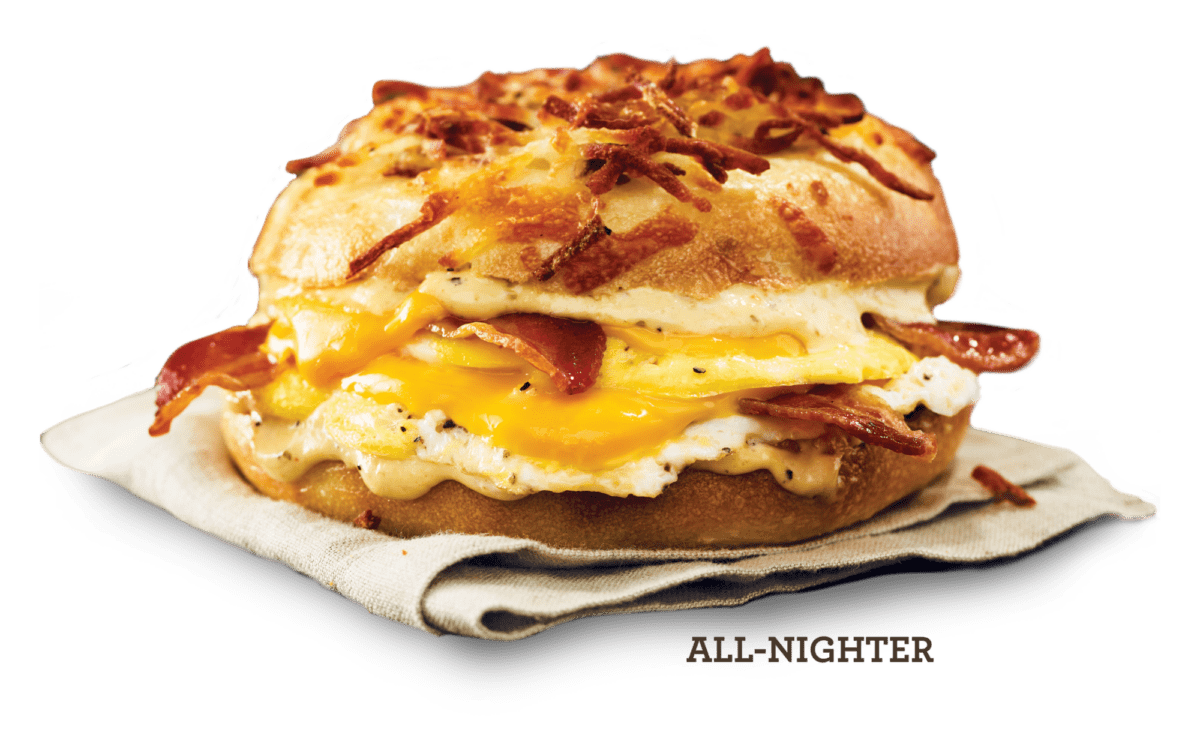 Hey Texas! Our new location in Grand Prairie, TX is NOW OPEN. We'll be ready for you with just-out-of-the-oven bagels and a variety of signature breakfast sandwiches that will make your mouth water and your taste buds holler. A fresh start is the best start. So, stop on by!
DISCOVER YOUR BEST BREAKFAST WITH OUR BAGEL SELECTION
Our Sesame Bagel is simple-yet-loveable, the favorite choice for hungry folks everywhere who want the perfect canvas to layer flavor onto. It's a crunchy, satisfying magic carpet ride, if you will!
Don't let the name fool you. This baby has not one, not two, but three cheeses straight from Italy to make the perfect savory start to your day. Asiago, parmesan, romano ... Bellissimo!
A plain bagel is a timeless classic ... it's always in style, it goes with everything and it never disappoints. It's the perfect canvas for whatever other yumminess you have in mind, so shmear it up any way you like.
Each mouthwatering bite delivers a little something to tickle your taste buds in our Everything Spice Mix which includes: sesame seeds, poppy seeds, onion, garlic, and salt!
Our Blueberry Bagel tastes like it came straight from the berry patch to your breakfast table! No artificial flavors here - just lovely berries to brighten up every morning.