Welcome to The Shmear Squad – Einstein Bros. Bagel's most passionate and elite group of fans!
We are excited to have you on board.
We can't wait to see your photography skills in action, but first we have a few items to take care of.
THE LEGAL STUFF
Step One
Download The Photo/Video Release Form Below
Step Two
Fill Out Release Form
(Electronic Signatures Will Not Be Accepted)
---
Once a signed release has been submitted, Squad members will receive an Einstein Bros. Bagels Brand Book.
This Book contains a bit of the Einstein Bros. Bagels history, as well as a what makes the Brand stand out.
Please take special note of the "Style Guide" section, as Squad members will be asked to follow these guidelines in their photography.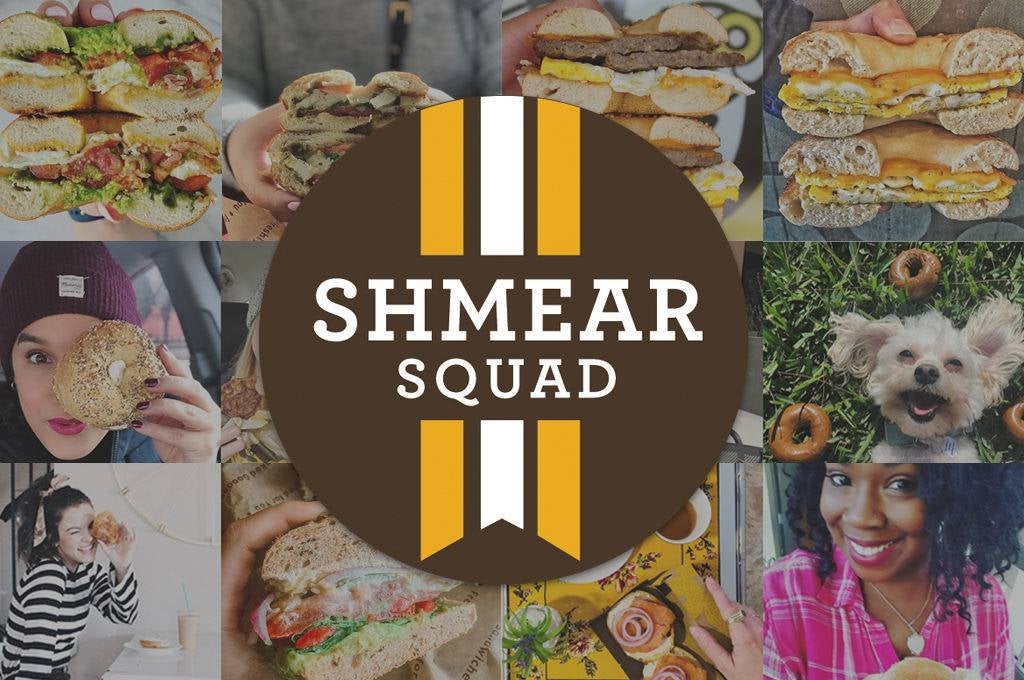 YOUR PHOTOS
Now that everything's official – it's time to show us what you got!
You will receive an email with detailed instructions for submitting your photos and swag pay out, so make sure to keep an eye out.