Feel Brew-ti-ful at Your Nearest Einstein Bros. Bagels
Einstein Bros. Bagels is excited to announce our Complimentary Coffee, and it's just like it sounds — coffee that compliments you! There's no better way to start your day than with a fresh cup of hot or iced coffee, especially since it's FREE when you order ahead in the app. Find your nearest Einstein Bros. Bagels location* and order your cup of Complimentary Coffee today!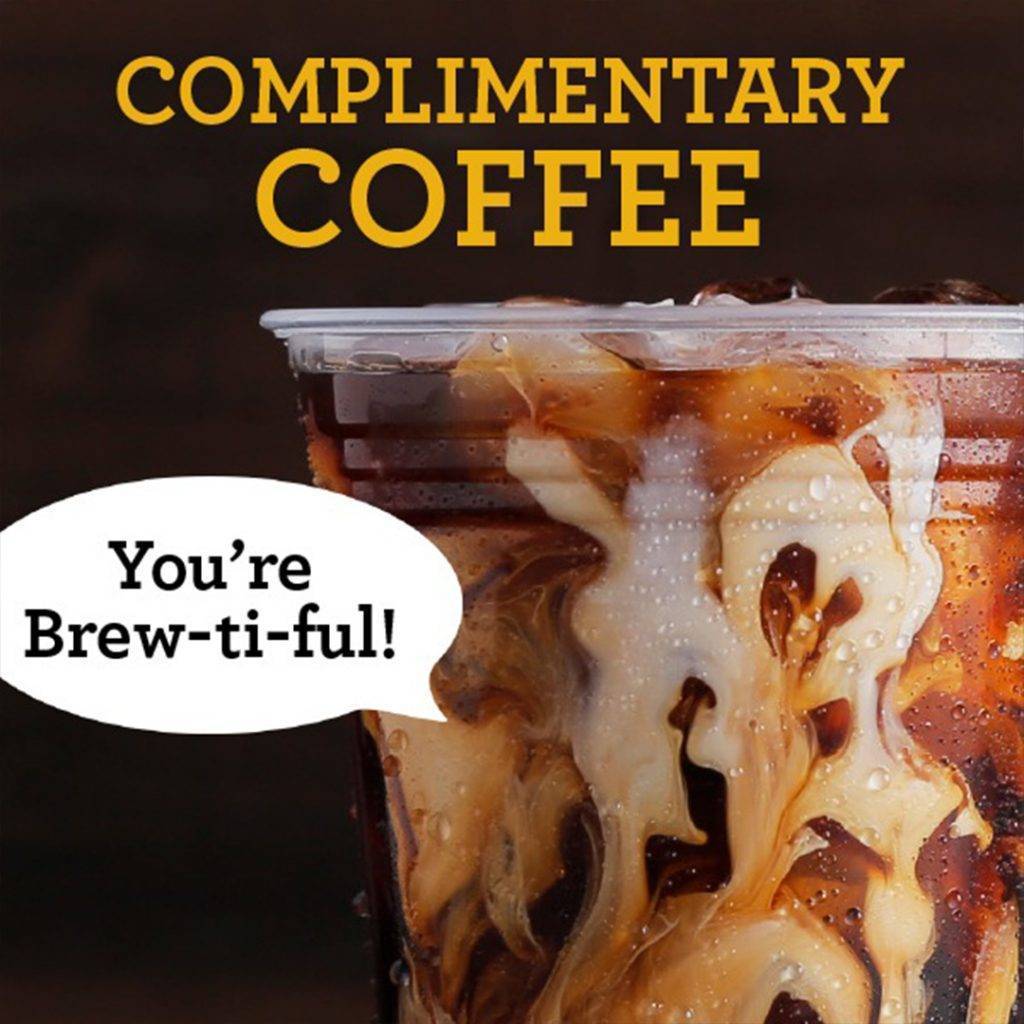 Because You're Brew-ti-ful
We love our loyal customers, and what better way to let you know than by complimenting you with every cup of fresh coffee from Einstein Bros.? Order ahead using our mobile app, and not only will your coffee be FREE, but it will give you a new compliment every day. There's no shame in getting a positive boost from your coffee first thing in the morning.
---
Because You Bean a Latte to Us
Maybe you need an afternoon pick-me-up instead? Your coffee has you covered, and we're not just talking about the hot, fresh taste or the boost of caffeine. Maybe you had a stressful business meeting this morning or you're tired from not getting a good night of sleep. Luckily, you bean a latte to us, and we're here to change your day.
Because We Bean-lieve in You
Our fresh, Complimentary Coffee is available to you when you add a hot or iced coffee to your order. Fresh coffee with your bagel and shmear or an egg bagel sandwich is so much better when it tells you that you're brew-ti-ful, right? Download our app and order your breakfast ahead of time and free coffee will be all yours! Choose from:
Hot or Iced Coffee
Medium Roast, Dark Roast, Vanilla Hazelnut Roast, or Decaf
Cream & sweetener available to customize your brew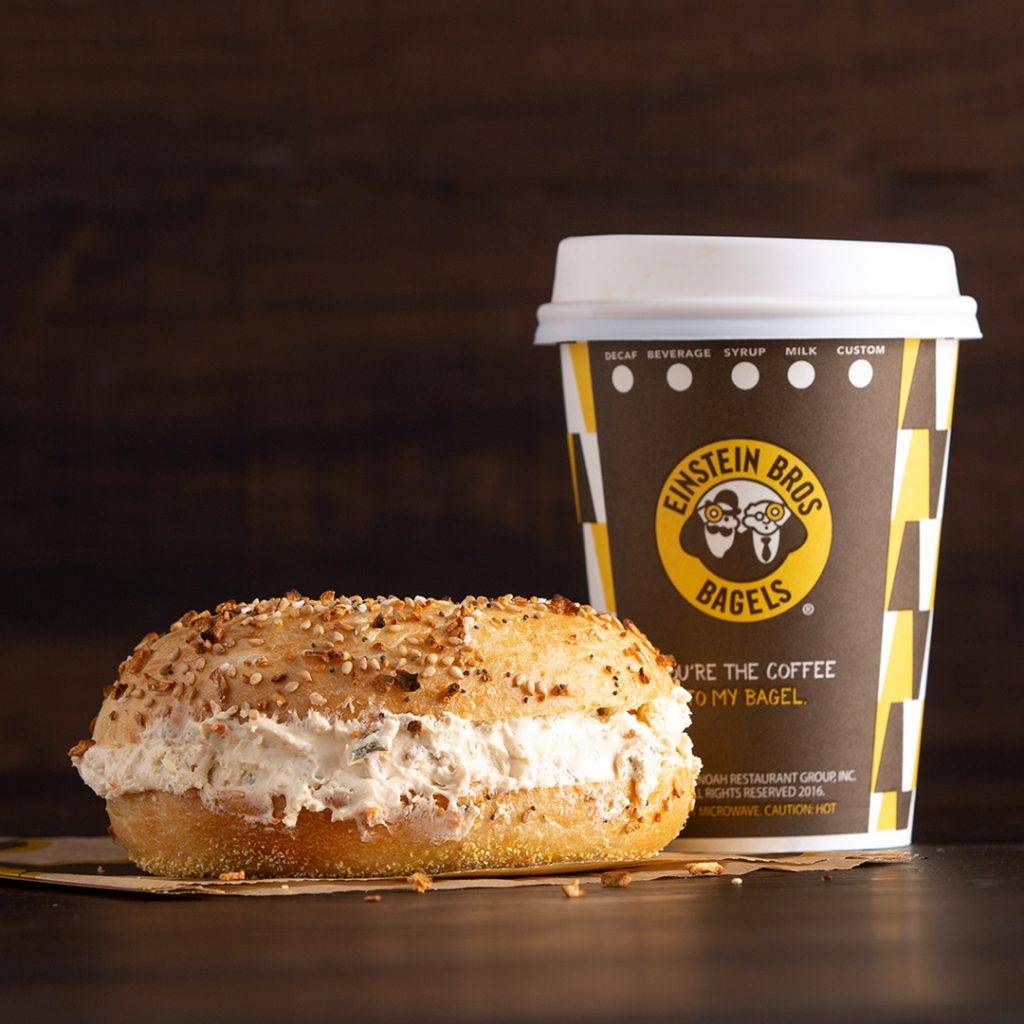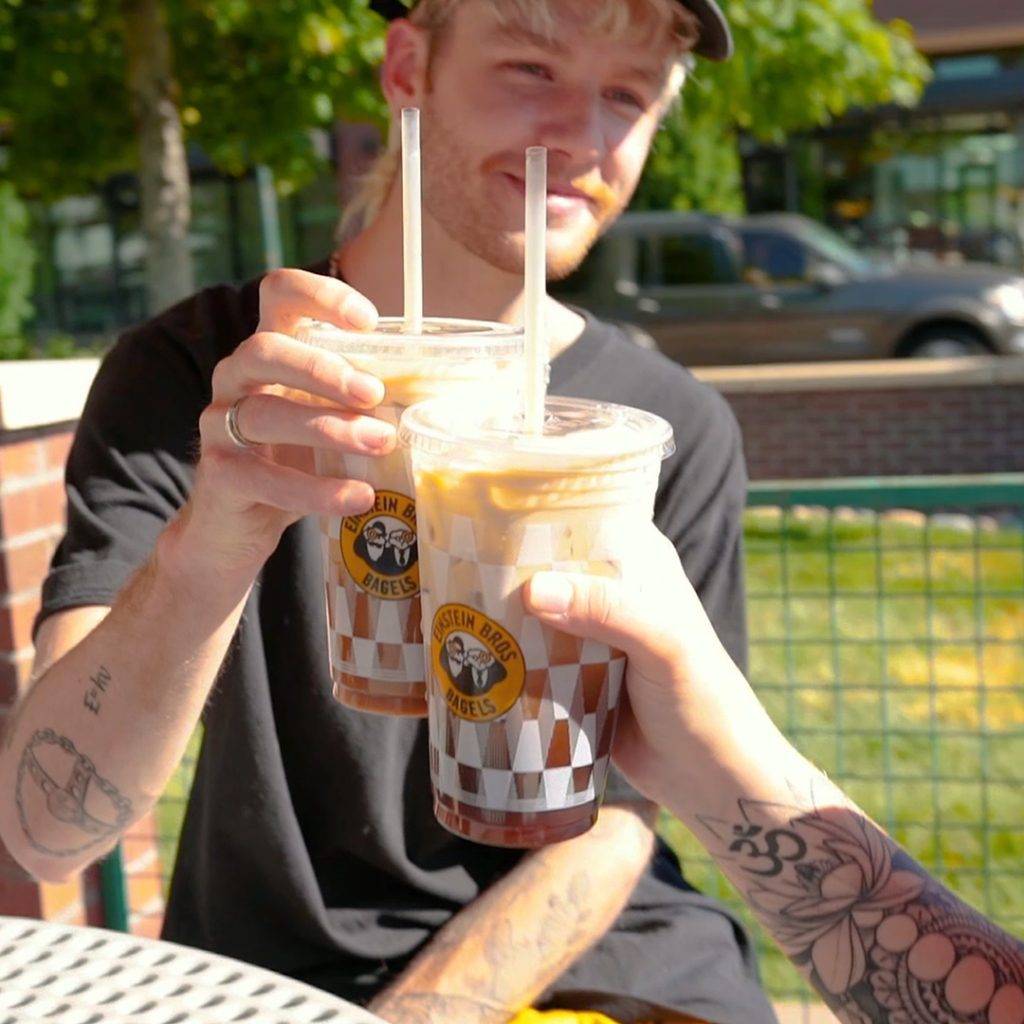 Because We Want to Espresso Our Gratitude
This summer, use the app to order ahead at any participating Einstein Bros. Bagels to get your #ComplimentaryCoffee—and tag us in your social post! We'll be sharing customer photos & videos and doling out compliments of our own to say thank you for being one of our loyal customers.
Get it for free with a freshly baked bagel with shmear or a delicious breakfast sandwich to enjoy. Sit back, relax, and let your coffee compliment you.
Start your day off on the right foot when you order ahead from your nearest Einstein Bros. Bagels for Complimentary Coffee today!*
*Available at participating locations only.