Ever wonder why our bagels always taste so out-of-the-oven fresh?
You're about to find out. Grab an oven mitt and follow us.
MEET OUR BAKERS
This is where the magic begins – in our bakers' capable hands. Every Einstein Bros. Bagels location has a head baker who makes certain every bagel is baked to perfection. They are the captains of the kitchen!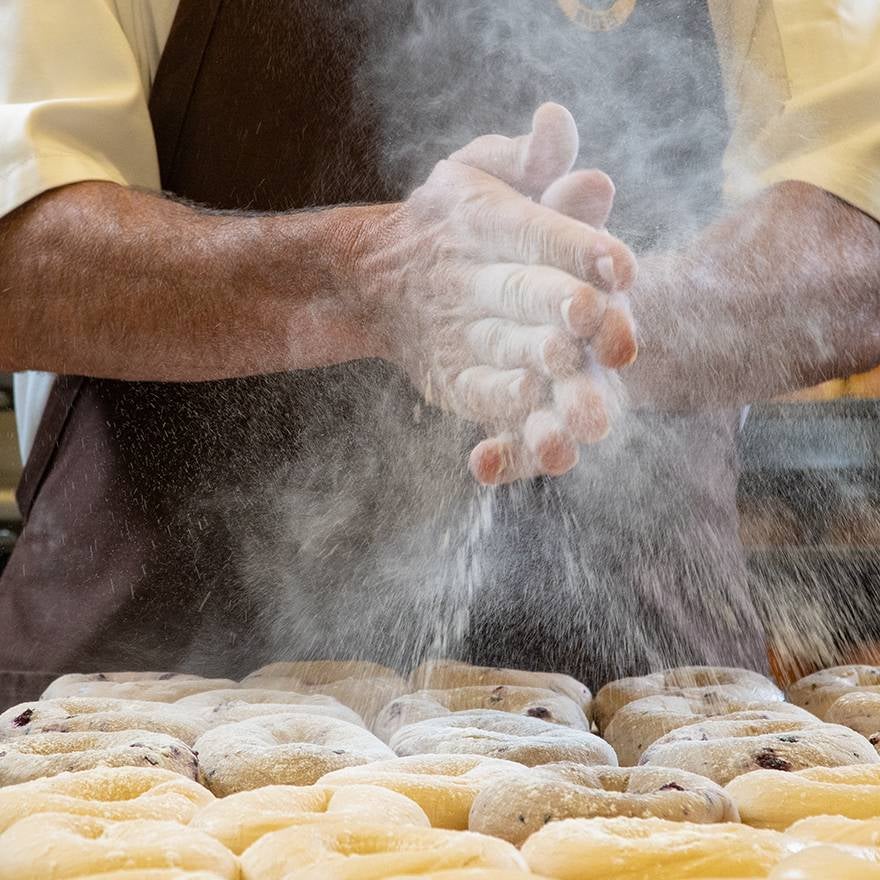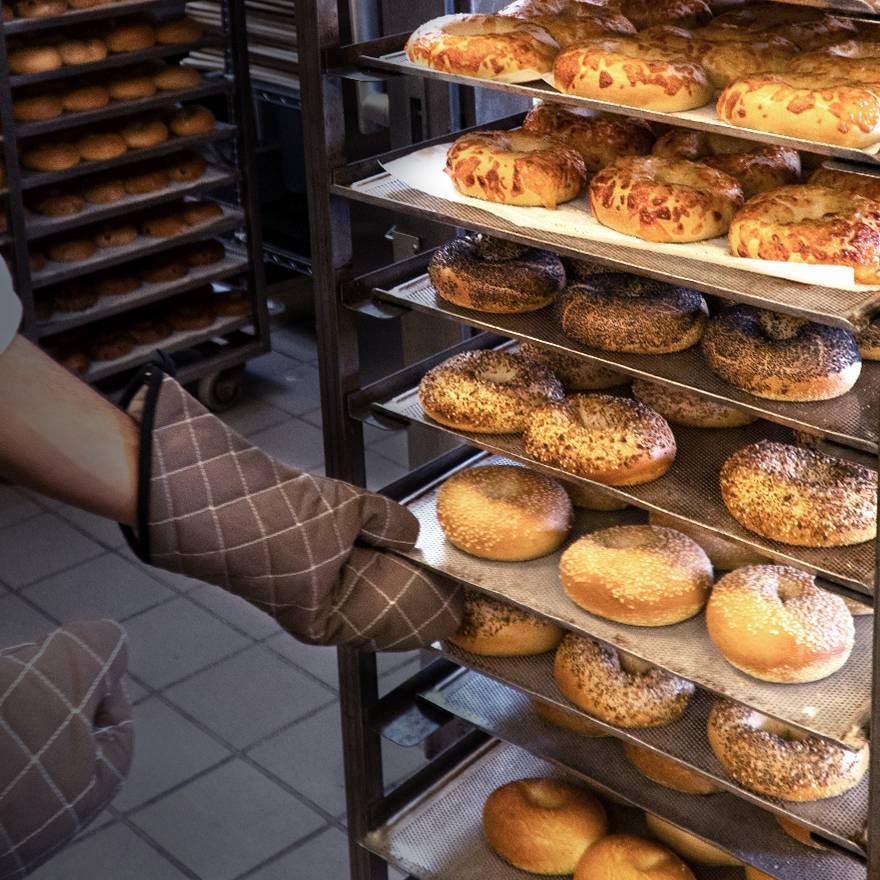 OUR BAKERS
WAKE UP THE ROOSTERS.
Before the first crow, our bakers are already firing up the ovens. That's because they arrive ahead of the sunrise to begin baking the very first batch of hot, fresh bagels. Why else would the roosters be so excited every morning?
WE BAKE
ALL DAY LONG.
It's a fact: No two people's mornings begin at the same time. That's why we bake all day long. So, no matter what time your day begins, your bagel will always be fresh-out-of-the-oven awesome.