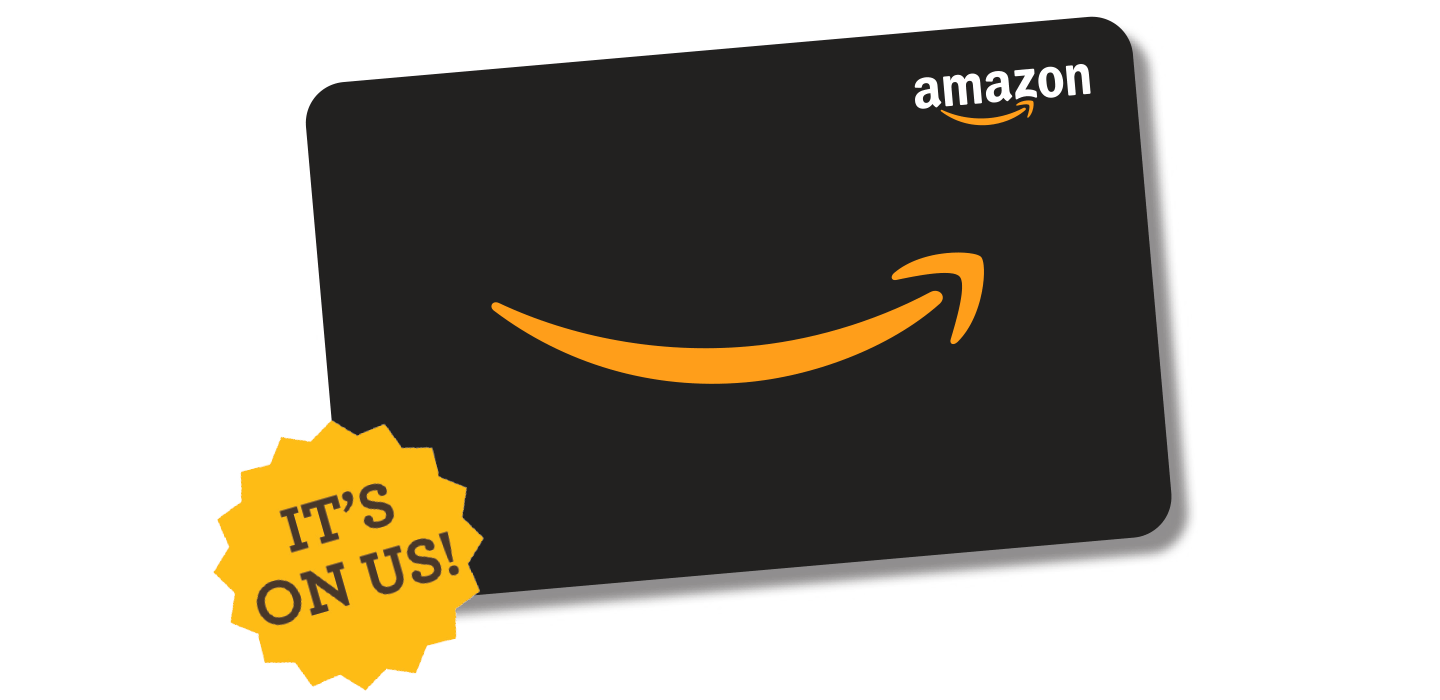 CATERING FOR EVERY OCCASION
Looking to liven up an early morning business meeting? Throwing a baby shower brunch? Hosting a conference with 1,000 hungry people? We have food for groups both small and large. So, enjoy an Einstein Bros. breakfast birthday party or lunch at the office. Your order is available for delivery or pickup at your nearest bakery.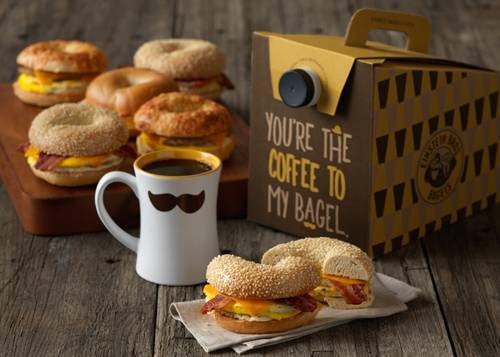 THE BEST BREAKFAST IN TOWN
There is no denying, the best breakfast is fresh from the oven. Serve your crew from a variety of fresh-baked bagels and signature breakfast egg sandwiches and prepare for praise. The minute they sink their teeth into a signature Farmhouse Egg Breakfast Sandwich on a Cheesy Hash Brown Bagel, or a fresh-baked Cinnamon Raisin Bagel with cream cheese shmear, their day is made. All thanks to you.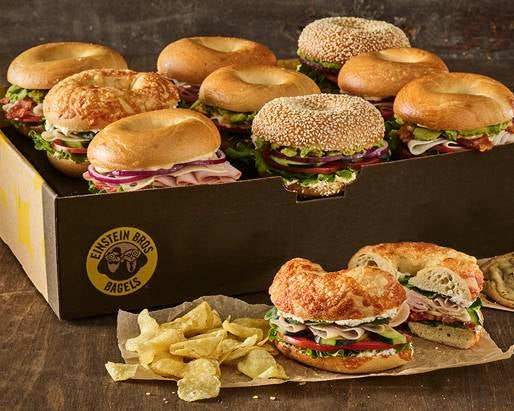 LUNCH FOR THE GROUP
We may be your early morning experts, but we also know lunch. Fresh-baked bagels make excellent lunch sandwiches, and we have a variety that will win over your group. So, mix up lunch at the office or surprise your clients. Everyone can experience the difference a fresh-baked bagel makes.
Half Dozen Signature Egg Sandwiches
A selection of Hot Fresh-Cracked Egg Sandwiches just the way our chefs imagined them. Choose from our premium sandwiches like The Farmhouse or the All-Nighter.
Big Breakfast Burrito 12-pack or 6-pack
Stuffed with cage-free eggs, chorizo sausage, thick-cut bacon, melted cheese, shredded hash browns, and a dab of Jalapeño Salsa Cream Cheese Shmear, all rolled up in a fresh flour tortilla. Get a hearty kick of flavor and start your day off right with the new Chorizo Breakfast Burrito!
Bagels by the Half Dozen, Baker's Dozen, Two Dozen
Be the breakfast hero with our Baker's Dozen Bagel Box! Pick your perfect baker's dozen of bagels (12 + 1 to grow on), then mix and match 2 shmear tubs.
Half Dozen Gourmet Bagels
When you need big flavor for a smaller group, you can't lose with our Half Dozen Bagel Box! Pick six of your favorite bagels and your #1 shmear.
6 Bagels , 1 Tub Shmear, 1 Farmhouse Egg Sandwich, 2 Bacon & Cheddar Egg Sandwiches, 4 Twice-Baked Hash Browns and 4 Blueberry Muffins. (Serves 6-8) 
Thirsty Group? Choose from a variety of beverages - all packaged for your group and sure to please.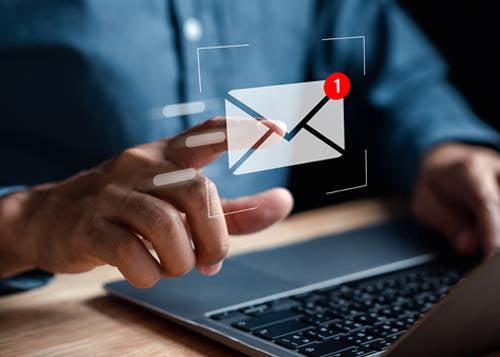 WE'RE HERE TO HELP
If you're planning on catering a corporate event and don't know how to start, or perhaps you want to start a standing tradition of "Bagel Fridays" with catering for your office, our Catering Sales Managers can lend a hand. Reach out to cateringsupport@bagelbrands.com and we will help walk you through the process.