BREAKFAST
FOR YOUR CREW
Easy group meals for your small or large gatherings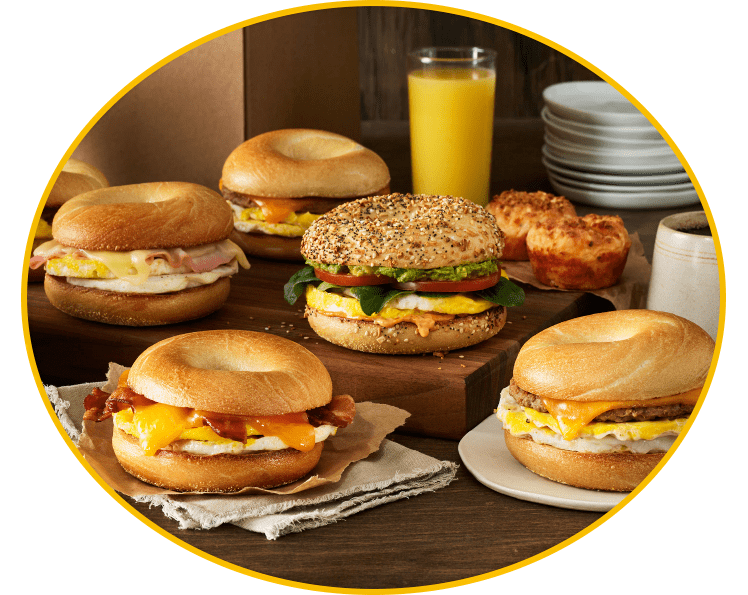 FEAST YOUR EYES ON OUR "GOOD FOR GROUPS" BREAKFAST SPREADS
Half Dozen Signature Egg Sandwiches
6 Hot Fresh-Cracked Signature Egg Sandwiches: 2 Farmhouse, 1 Turkey-Sausage & Cheddar, 1 Applewood Bacon & Cheddar, 1 All-Nighter, and 1 Garden Avocado.
Half Dozen Classic Egg Sandwiches
6 Hot Fresh-Cracked Egg Sandwiches: 2 Applewood Bacon & Cheddar, 2 Turkey-Sausage & Cheddar, 1 Ham & Swiss and 1 Garden Avocado. Bagels by the Half Dozen, Baker's Dozen and Two Dozen
Bagels by the Half Dozen, Baker's Dozen and Two Dozen
An assortment of our most popular bagels: Plain, Sesame, Asiago, Blueberry, Cinnamon Raisin and Chocolate Chip. Served with Double-Whipped cream cheese shmear.
Half Dozen Gourmet Bagels with Shmear
6 Freshly Baked Gourmet Topped Bagels including 2 Cheesy Hashbrown, 2 Six Cheese, and 2 Green Chile Bagels along with 1 tub of Double-Whipped Plain Shmear.
Box includes - 6 bagels (2 Plain, 1 Sesame, 1 Asiago, 1 Chocolate Chip, and 1 Cinnamon Raisin), 1 tub of Plain Shmear, 1 Farmhouse Egg Sandwich, 2 Bacon & Cheddar Egg Sandwiches, 4 Twice-Baked Hash Browns, and 4 Blueberry Muffins.
Your choice of Bulk OJ (Serves 6) or Fresh-Brewed Coffee for the Group (Serves up to 10). Choose from Medium or Dark Roast, Decaf or Vanilla Hazelnut conveniently served in a 96oz portable & pourable box. Includes cups, lids, half & half, sugar & stirrers.
IT'S BRUNCHING SEASON
Your extended family has announced plans to visit. The neighbors' promise to "get together soon" just became real. A Friday morning meeting feels like it deserves a "TGIF" breakfast celebration. A brunch get-together sounds lovely. No matter your occasion, we invite you to discover the best breakfast near you to help feed all the picky eaters. Our new "Good for Groups" spreads will delight your guests and allow you to spend more time socializing and less time cooking and cleaning. All are available to order online or in the app for quick pickup. Happy brunchin'!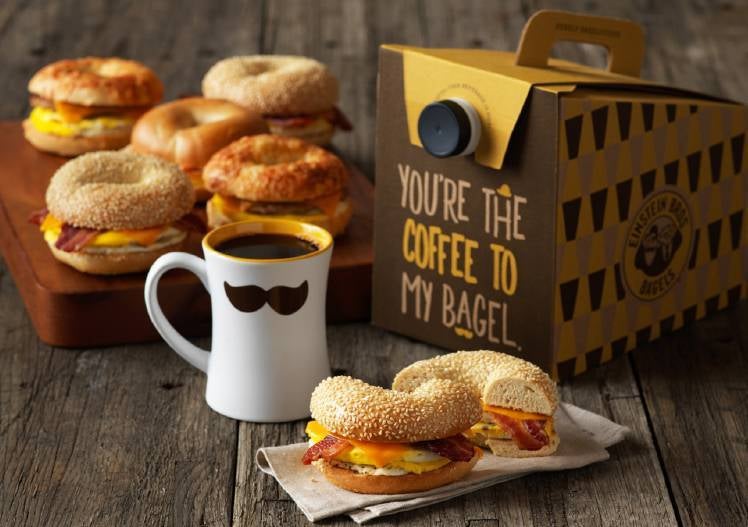 CATERING FOR LARGE GROUPS
Catering is ideal for large group meals over $100. Treat your team to breakfast, the most important meal of the day, and customize your order to meet everyone's needs. Available for delivery or pick up at the bakery.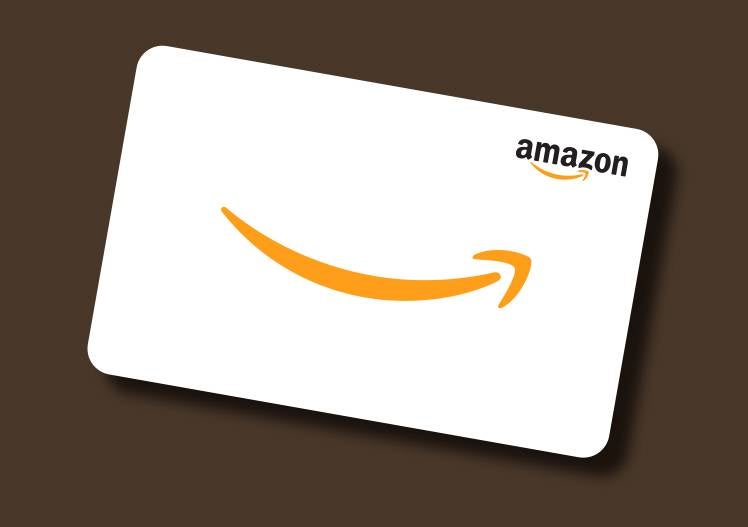 IT PAYS TO CATER!
For large group meals, order catering at ebcatering.com and you could earn an Amazon.com Gift Card.*
$10 with $150 order; $20 with $200 order; $50 with $500 order. Enter MYGIFT at checkout at ebcatering.com. *Restrictions apply/Terms and Conditions
ORDER ONLINE
MAKE PLANNING EASY
Now, feed your group with a click. Order online for easy pickup at the bakery. Orders can be placed up to three days ahead of time for your convenience. Easy, peasy!
EASY ORDERING
ORDER IN THE APP
GET THE VIP TREATMENT
Order for your group in the app and your meals will be ready for pick up when you arrive. When you download the app, you also join Shmear Society Rewards. Get a FREE bagel and shmear for signing up plus exclusive offers like $9 Mondays!
DOWNLOAD APP