$9 Mondays
IF YOU FIND IT HARD TO PASS UP A GREAT DEAL, GET READY TO ENJOY SOME BAGELS.
ORDER NOW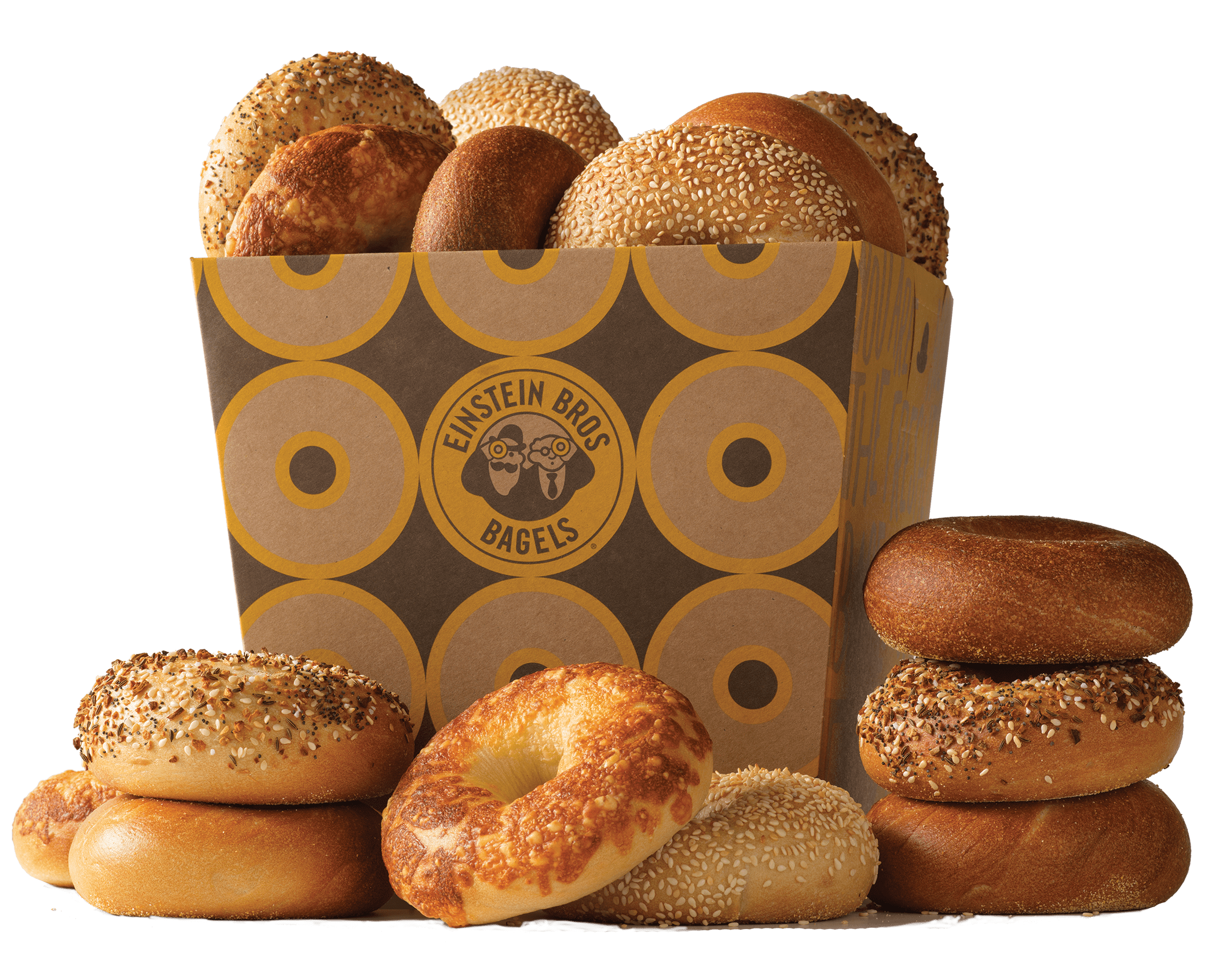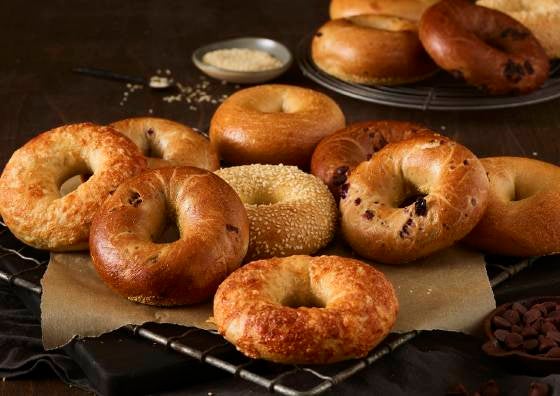 YOUR FRESH START TO THE WEEK
Could your Monday morning staff meeting use a few smiles? Do your kids get out of bed faster with the promise of a bagel? If so, $9 Mondays are just the ticket. Sign up for Shmear Society Rewards to receive this exclusive reward every Monday: 13 fresh-baked bagels for only $9. That's over a 35% savings!
ORDER ONLINE
MAKE PLANNING EASY
Now, feed your group with a click. Order online for easy pickup at the bakery. Orders can be placed up to three days ahead of time for your convenience. Easy, peasy!
Order Online
ORDER IN THE APP
GET THE VIP TREATMENT
Order for your group in the app and your meals will be ready for pick up when you arrive. When you download the app, you also join Shmear Society Rewards. Get a FREE bagel and shmear for signing up plus exclusive offers like $9 Mondays!
DOWNLOAD APP
OUR MOST POPULAR BAGEL FLAVORS; YOUR $9 MONDAY ASSORTMENT WHEN YOU ORDER IN THE APP
Simple? Yes. Boring? Never! A plain bagel is a timeless classic ... it's always in style, it goes with everything and it never disappoints. It's the perfect canvas for whatever other yumminess you have in mind, so shmear it up any way you like.
Hungry? Just say "Open Sesame" and, POOF ... bagel magic! Our Sesame Bagel is simple-yet-loveable, the favorite choice for hungry folks everywhere who want the perfect canvas to layer flavor onto. It's a crunchy, satisfying magic carpet ride, if you will!
Get in touch with your inner child with our Chocolate Chip Bagel. To really do it right, toast it up to melted-chocolate perfection, then shmear it to your heart's content for a bit of (slightly sinful) fun in every bite.
Our Cinnamon Raisin Bagel is a match made in culinary heaven. Sweet juicy raisins, heavenly aromatic cinnamon ... toast it up for the perfect comfort food to start your day. It's like a warm, shmeared hug you can savor.
Looking for sweet, bright, can't-be-beat flavor? Our Blueberry Bagel tastes like it came straight from the berry patch to your breakfast table! No artificial flavors here - just lovely berries to brighten up every morning.
Does your bagel speak Italian? Our Asiago Cheese Bagel does! Don't let the name fool you. This baby has not one, not two, but three cheeses straight from Italy to make the perfect savory start to your day. Asiago, parmesan, romano ... Bellissimo!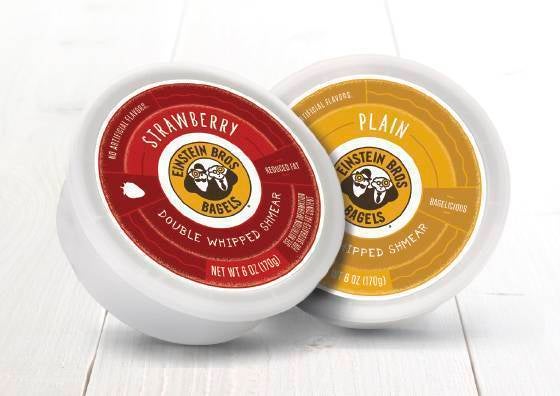 DON'T FORGET THE SHMEAR
What's a fresh-baked bagel without double-whipped shmear? Answer: Missing something. Add two cream cheese shmear tubs for $6 to your $9 Monday deal. Choose: Plain, Garden Veggie, Honey Almond, Jalapeno Salsa, Onion & Chive or Strawberry.